CAIRO, SEPTEMBER 12th(SEE): Perhaps the most popular action star in cinematic history, who inspired generations as Rocky, Sylvester Stallone's life wasn't always filled with glamour and fame. His rise to cinematic stardom has been filled with heartbreak, frustration, disappointment and most importantly hard work.
Actor, writer, director and producer Sylvester Stallone was born on July 6, 1946, in New York City, Stallone is best known for portraying two iconic characters on the film screen, underdog boxer Rocky Balboa and Vietnam War veteran John Rambo.  At an early age Stallone suffered a nerve damage left him with slurred speech.
Stallone had a rough childhood. Both he and younger brother Frank were adversely affected by their parents' hostile relationship, which later ended in divorce. Sylvester spent some of his earliest years moving between foster homes. Stallone lived in Maryland for years, staying with his father after his parents' divorce in 1957. He struggled emotionally and academically, and was expelled from several schools.
Stallone went to live with his mother and her second husband in Philadelphia. There he attended a high school for troubled youth. After graduation, Stallone eventually went on to college. First, he attended the American College in Switzerland, where he studied drama. Stallone then went to the University of Miami, again choosing to focus on the dramatic arts. He left school before completing his degree to move to New York City to pursue an acting career.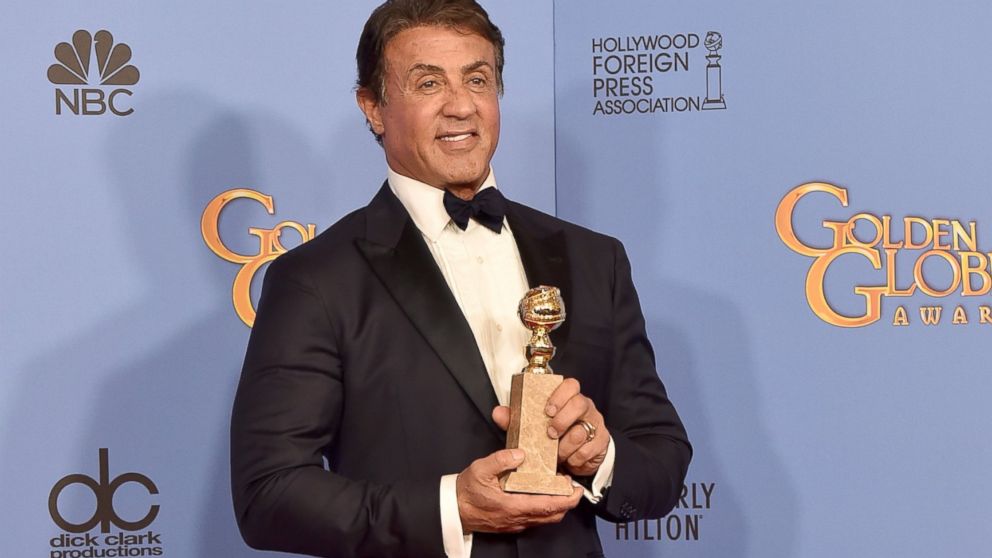 In order to launch his acting career, Stallone worked a variation of jobs. He cleaned up the lions' cages at the Central Park Zoo, ushered at a movie theater. In addition to acting, Stallone was also interested in writing. Most notably her wrote the screenplay for one of the most iconic characters ever to brace the screens "Rocky Balboa.
The creation of Rocky was inspired by a boxing fight pitting the World Heavyweight champion Mohamed Ali at his prime, fighting against unknown underdog Chuck Wepner in a fight that was labeled a complete mismatch. Wepner would miraculously survive the entire fight with Ali losing only on points. Rumors circulated that the Rocky character was also inspired by Stallone's tough upbringing .
Stallone refused to sell the script for Rocky unless he was allowed to star in it. Despite having a pregnant wife and little money in the bank, he held out until he found two producers, Irwin Winkler and Robert Chartoff, willing to let him play the lead. The movie would then on become one of the greatest movies in that era next the The Godfather, launching Stallone into stardom. He would receive the best actors and best screen play awards.