Cairo, September 8 (SEE): From being raised in hard environment that would make even the strongest of men crumble to becoming a multi-millionaire with his own brand(CR7), Cristiano Ronaldo was able to overcome every obstacle thrown at him. Ronaldo was able to forge himself a legacy of gold in both Manchester United and Spanish giants Real Madrid and is currently looking to forge a third legacy at Italy playing for defending champions Juventus.
Ronaldo was born as the youngest of four children, his mother Maria Dolores dos Santos and his father Jose Dinis Aveiro. He was named after Ronald Reagan, one of his father's favorite actors. He grew up in a largely working class neighborhood in a small less fortunate home, he was introduced to the game of soccer through his dad, who worked as an equipment manager at a boy's club. His early life was shaped by hardship, as his father was an alcohol addict. To help keep the children fed and maintain some financial stability, Ronaldo's mother worked as a cook and house maid. Ronaldo was expelled from the school after assaulted his teacher by throwing a chair at him.

By the time he was 10 years old, Ronaldo's talents began to blossom as he ate, slept and drank soccer. "All he wanted to do as a boy was play football," his godfather, Fernao Sousa, recalled for British reporters, adding, "He loved the game so much he'd miss meals or escape out of his bedroom window with a ball when he was supposed to be doing his homework."
By his early teens, Ronaldo's talent and legend had grown considerably. After a stint with Nacional da liha da Madeira. At age 15 Ronaldo was diagnosed with a heart condition that necessitated surgery, but he was sidelined only briefly and made a full recovery.

He signed with Sporting Portugal in 2001, and went on to sign for Manchester United when he was just 16 years old. The Club payed £12 million (over $14 million U.S. dollars) to sign him, a record fee for a player of his age at that time in 2003.
In 2005, when Ronaldo was playing for Manchester United, his father died from alcohol-related kidney problems and in 2003 his mother struggled with breast breast cancer. The Father's death was especially hard for Ronaldo as they formed a close relationship.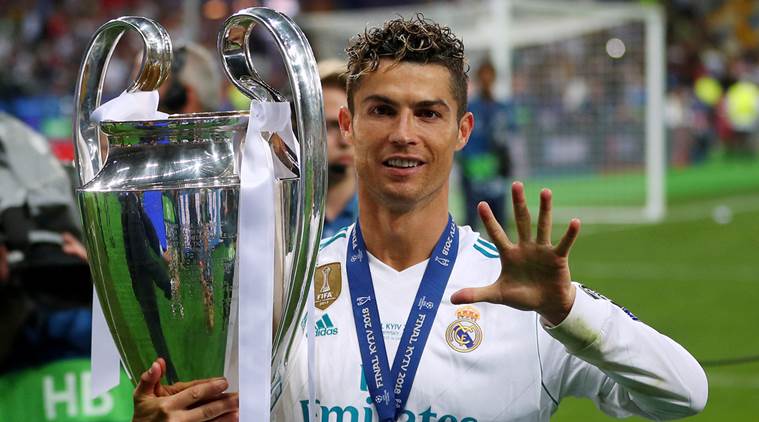 Ronaldo was one of the most well-known sports stars off the field, and numerous studies of athletes' popularity showed that he was the most-beloved athlete in the world during his peak. His extreme popularity made him one of the highest-paid endorsers in sports history, and in November 2016 he became the third person, after basketball superstars Michael Jordan and LeBron James to earn a "lifetime" contract from the Nike.