CAIRO, SEPTEMBER 10th (SEE): The second ranked Heavyweight boxer in the world, who recently rejected 45 million dollars to fight Anthony Joshua didn't always have this luxurious life which many athletes dream of.
Deontay Wilder was on 22nd October 1985,'s hometown is in Tuscaloosa. He currently holds The WBC heavyweight title and won Premier Boxing Championship two times in 2016 and 2017. His knockout-win ratio is at 97.5 percent, in his earlier days he also won a Bronze medal in the Beijing 2008 Olympics.

Although he is now one of the most accomplished heavyweights in history, Boxing was never Deontay's choice as a career. Wilder graduated from Tuscaloosa Central High School in 2004 and dreamed of playing American Football (wide receiver) or basketball (forward) for his hometown Alabama Crimson Tide, the college team which dominated NCAA competitions for years.
It wasn't Wilder's obvious physical gifts that brought him to boxing. It was an unplanned pregnancy, and a complicated one. At only age 19 Wilder became a father of daughter, who suffered from "spina bifida", (a birth defect where there is incomplete closing of the backbone and membranes around the spinal cord). His Daughter's condition Forced him to attend nearby Shelton State Community College and leave his dream of becoming a professional American Football player.
It was the heart breaking image of his preteen daughter's mouth covered with strips of duct tape, her hands bound tightly behind her back, sobbing for help, that moved her father into action and forced him to start boxing at a very late age(19). Wilder publicly once stated to Daily mail Naieya came and it was a blessing in disguise because I probably wouldn't be boxing if it weren't for her."
The first few years of Naieya's life would involve a number of surgeries aimed at giving her the ability to walk. Some of the costs were offset by various insurance programs and organizations, Wilder explained, but there was a heavy emotional toll on him, seeing his daughter in this condition. Despite picking up the sport in 2005, Wilder managed to qualify for the Olympics by 2007, He went on claim the bronze medal and would turn professional shortly afterwards. Wilder then promised Naieya that he would become a 'world champion' and 'support her beyond belief.
Deontay made his professional boxing debut on 15th November 2008, when he was 23 years old. The first match in his life was with Ethan Cox, to whom he knocked off in the second round. Within four years, he gained a record breaking 25-win streak. His name rose to fame when he beat Kelvin Price who was 37 years old unbeaten boxer on 15th December 2012.

With his recent and perhaps biggest win over Luis Ortiz, Wilder has won 40 fights. He won 39 matches by knockout, and one by decision, and is now heading towards facing Tyson Fury in a match that would see the winner facing Anthony Joshua in the richest heavyweight fight to be staged in history.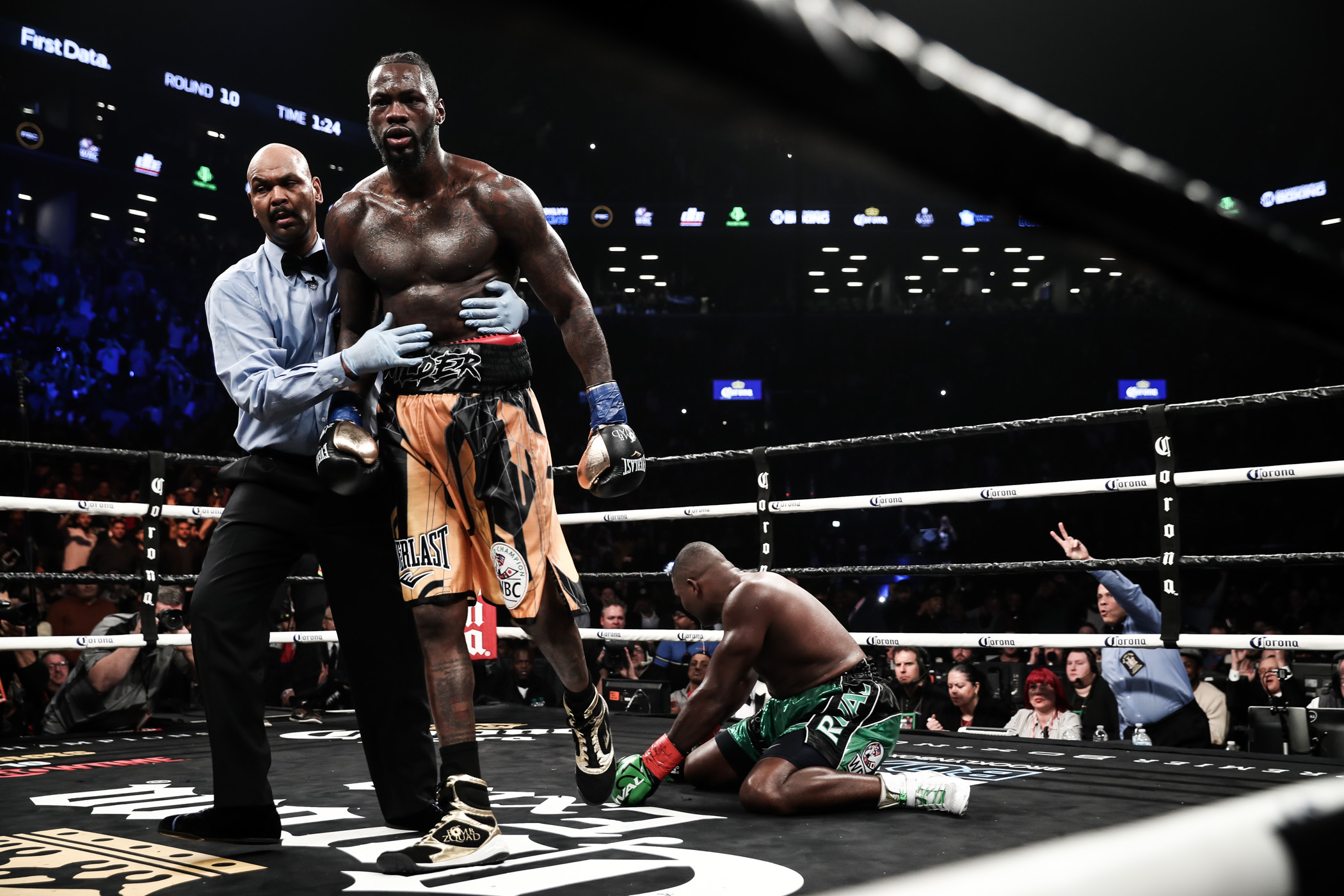 Wilder would often state that his daughter was his hero and the reason for the success and fame he is currently receiving as her medical bills are what inspired him to go deep into the boxing game in order to afford her expenses and see her walk as she is doing today.