CAIRO, SEPTEMBER 14th(SEE): Before Mohamed Salah would make the big leagues and put Egypt on the sports map, Mamdouh El-Sebiay AKA Big Ramy, was headlining the Bodybuilding World.
Mamdouh Mohammed Hassan Elssbiay was born on September 16, 1984  in Alexandria, Egypt. ElSebiay was born into a family of fishermen, he went to Kuwait when he was 27 years old  with his brothers to pursue a fishing career. In between fishing , Big Ramy would hit Oxygen Gym to stay in shape.
It was in Kuwait where Big Ramy was discovered by Oxygen Gym owner and Bodybuilding promoter Bader Bodai who sponsored him.
From then on Big Ramy would be a household name in the bodybuilding world making friends with world class bodybuilders like Kai Greene and Dennis James and entering five Mr. Olympias, The biggest bodybuilding competition in the World which was fought over by Arnold Schwarzenegger and Lou Ferrigno in the classic ages, Ronnie Coleman and Jay Cutler in the modern ages and recently Phil Heath and Kai Greene.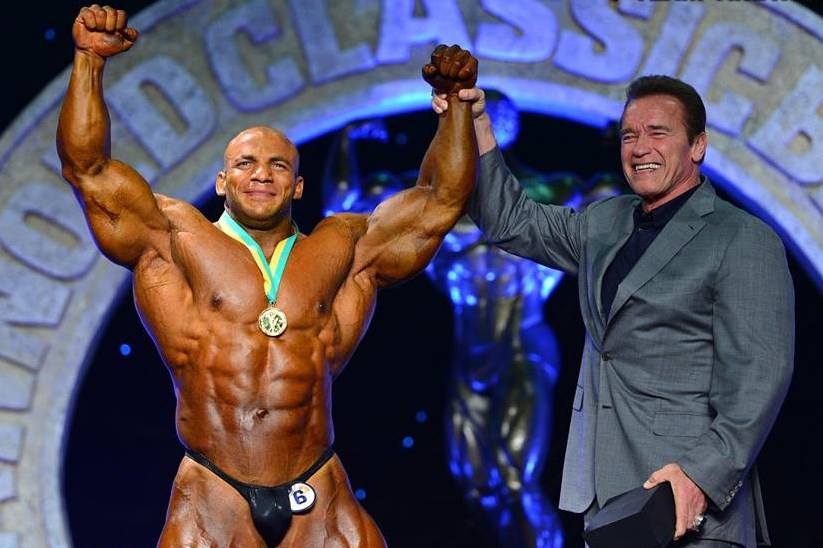 Today, Big Ramy will enter his 6th Mr.Olympia hoping to make history and finally topple his arch rival Phil Heath, the seven time Mr.Olympia winner and arguably the greatest bodybuilder in our era. Heath dominated The Olympia stages every year from 2011 to 2017 tying him with Arnold Schwarzenegger for the third all-time number of wins behind Lee Haney and Ronnie Coleman.
Big Ramy will enter this year's Mr.Olympa at 310 pounds and stated that this is the leanest he has ever been and declared he will be making history this year as the first Egyptian to ever win the Mr.Olympia title. Big Ramy was able to win second place in last year's competition, but he's willing to bring a whole new package to the game.
Bellow are some of Big Ramy's most prestigious accomplishments:
2012 Kuwait Golden Cup – 1st
2012 Amateur Olympia – 1st
2013 New York Pro Championship – 1st
2013 Mr. Olympia – 8th
2014 New York Pro Championship – 1st
2014 Mr. Olympia – 7th
2015 Arnold Classic Brazil – 1st
2015 Mr. Olympia – 5th
2015 Arnold Classic Europe – 4th
2015 EVLS Prague Pro – 2nd
2016 Mr. Olympia – 4th
2016 Arnold Classic Europe – 2nd
2016 IFBB Kuwait Pro – 1st
2016 EVLS Prague Pro – 2nd
2017 Mr. Olympia – 2nd
2017 Arnold Classic Europe – 1st